How to become an art director. Artistic directors are in various industries, such as advertising, firming, fashion, books, magazines, and animation.
They usually work to produce an overall visual layout style or product packaging for industries. Art directors may also work with movie producers, television directors, and directors of theater art.
Their job is to oversee a staff of designers, artists, photographers, writers, or even editors who are responsible for creating the individual works that collectively make up a complete product.
While the reason for this article is to find out everything relative to art directors, I would take my time to answer every question one after the other. So let's begin!
Who is an art director?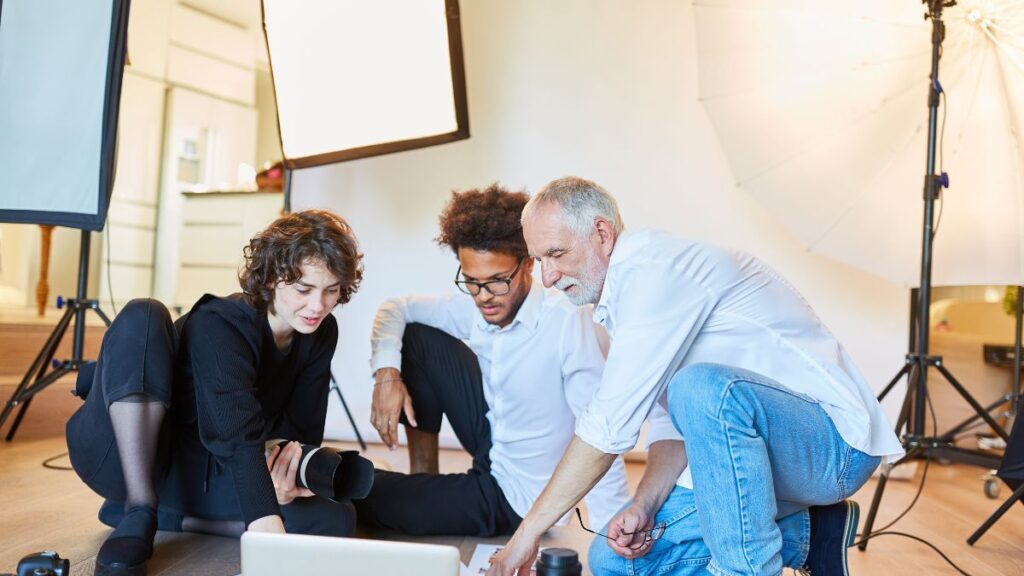 As I said above, art directors are professionals whose job it is to produce a visual layout of a designer's product and turn it into a reality by drawing a plan and a visual model of the product.
They are also known as the head of the design team, who usually have the final say in every creative project in a company.
How hard is it to become an art director?
Honestly, being a director can be very hard and stressful sometimes. Consider yourself in charge of organizing a cartoon design that your team is required to complete and publish on schedule.
So, being an art director requires you to be very active while also being a critical thinker. You have sometimes choked with projects but expected to handle them smoothly.
In a few cases, you will have to maintain the relationship between your team members for the project to work. So with all these, it is clear that becoming an art director isn't for lazy people or people scared of massive work.
However, if you really want to know how to become one, keep reading.
How long does it take to become an art director?
How long it takes you to become a director depends on many things. One of them is your workplace. If you work for a company with a low rotational policy, it will definitely take a while to get to that post.
However, in rare cases, your work may stand out and be unique enough to make the board recommend you for a promotion. And in some cases, you may even become an art director from the start of your job based on your qualifications.
Nonetheless, know that there is no specific duration or amount of time it takes to become an art director. Just put in your all and be the best; you will definitely stand a chance.
How do I become an art director?
Normally, for anyone to become an art director, you need two major classifications in your resume. These two qualities play a major role in both your skill level and your credibility. They are listed below:
Bachelor's degree in any art-related course.
few years of work experience as an artist.
Bachelor's degree in any art-related course:
By default, most companies or industries will request proof of education in your field before employing you. Therefore, it is no surprise that this also applies to the art industry.
To become or be promoted to the rank of art director by a firm, you need to have a bachelor's degree in most cases. Your degree doesn't necessarily have to be in fine art alone. So long as you graduate from any art or design-related course, you can become an art director.
In a few cases, some individuals decide to go the extra mile by acquiring a Master in Fine Art certificate (MFA). Truth be told, if you have the time to actually get this degree, you have a better shot at the director's post.
A few years of work experience as an artist:
Even though a degree seems very important, it is not the only quality that makes you worthy. Becoming an art director is the same as becoming a leader in the art world. And we all know that a leader needs to have experience with how his followers work before he can be a good leader, right?
Well, yes, becoming an art director is more than just graduating from the university with a first class in fine art. You need to have the necessary field experience and skill set to get to such a post.
Therefore, while you struggle to get your degrees, don't forget to enroll in a firm for fieldwork experience in artistry. You can also find the best filming schools in Texas for your art career.
How do I become an art director without a degree?
Yes, you read that right. It is also possible to become an art director without an art bachelor's degree. However, it requires more work and visible effort than it would have been for someone with a degree.
Remember when we discussed the two significant qualities needed for an art director? Well, the second one was what? Work experience. Good. I guess you're already understanding where I'm headed.
In the world today, most bosses are more concerned about what skills and world you can offer. So here are the main steps to follow to become an art director without a degree:
Develop the desire to become an artist
Learn the skills and build yourself even better
Apply for a simple art position in an artistic industry
Work diligently, and make sure your works is unique and good
If you followed these steps properly, you may be recommended for the post of art director.
How much does an art director make?
Naturally, being in the art business gives you the opportunity to make a good amount of money. However, being an art director at certain firms or companies places you in a better position.
The U.S. Bureau of Labor Statistics states that the average salary for an art director is between $90,000 and $150,700 per year. Stating that the lowest 10% earn about $57,450, while the highest 10% earn as much as $305,700 per year,
Nonetheless, you should know that your salary as an art director will solely depend on your department and company. However, it is pretty clear that art directors are more likely to make more money than most art positions.
What is the employment rate for an art director job?
When making statistical analysis just within the United States employment region, this is a good job that will likely last for years. Besides, the web search indicates that between 2021 and 2031, there is likely to be a 4% increase in the employment rate.
All these indicate that each year, about 13,000 employment opportunities are supposed to be available. Most importantly, art is an essential aspect of today's society in all sectors.
Therefore, job opportunities in the art industry are obviously not closing anytime soon.
Conclusion
Becoming an art director is a long-time dream for a lot of artists in our world today. So it is no surprise that you really want to know how to become one. Well, this article has done a very good job of giving you a total breakdown. So, have fun reading.
Recommendation