If you ask if advertising is a good major, well, most well paid advertising professionals work as content writers, salespeople, digital marketers, business executives, and many other marketing companies and nonprofit commercial offices.
Therefore, we will try to understand what advertising is all about, what careers are available for you, and where you can get this degree. So, keep reading to get as much information as you can.
What is Advertising all About?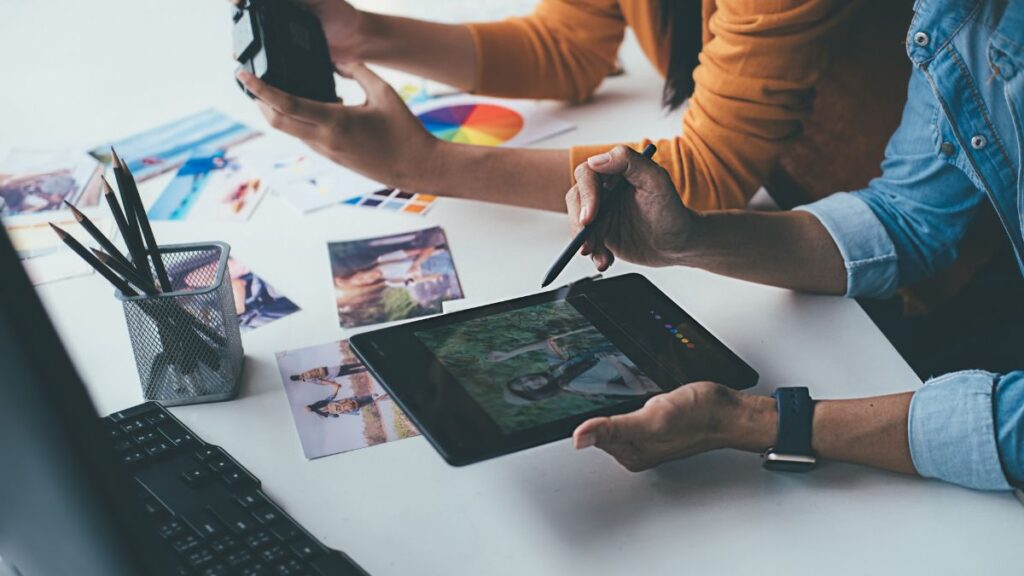 Advertising is all about generating revenue, and there are many people looking for individuals who know what to do to persuade others to spend.
Anywhere you go, there are people doing it, even without knowing. Take, for instance, salespeople, entertainers, and many more. Even the normal man putting on a McDonald's polo works in advertising.
So long as you are telling someone else anything about particular goods or services, you are either directly or indirectly advertising.
Types of Advertising Degrees
A university, institute, or school of business can award one of these four types of advertising degrees:
Associate's Degree
Bachelor's Degree
Master's Degree
Doctorate Degree
But despite having the above degree in advertising, you are required to have experience, because your salary would be based on your experience.
Read also: What is Advanced Degree: Q and A
What Occupations are Available with an Advertising degree?
Be informed that living in a developed area may be advantageous in terms of increasing your career chances. While there are career prospects in rural locations, they are quite rare.
Moreover, it is worth knowing that many advertising employment options necessitate travel.
Advertising careers can be profitable, but they may also be stressful because advertising is a quick, demanding, and profit-driven business.
Here are some of the popular jobs you can do with an advertising degree:
What is Required to be an Advertiser?
To become a productive advertiser, you should have these essential specifications:
1. A College diploma
A bachelor's degree is the starting point for a profession in advertising. Some businesses also provide internships to college students in order for them to gain practical experience.
The majority of advertising managers, according to the Bureau of Labor Statistics, have bachelor's degrees in advertising or marketing.
2. Creativity
Basically, being imaginative is crucial in an advertising job. An advertiser should be capable of creating advertising concepts, plotlines, and emblems that speak to the core of their brands.
Their communications must be persuasive enough to elicit a high level of customer support.
3. Writing abilities
Writing abilities Many people begin their careers as copywriters, who write the words and messages that appear in advertisements.
Advertising Degree Salary?
According to Zippia Career Experts, the Average Advertising degree salary for graduates in the United States is $62,238 per year, or $29.92 per hour. While the wealthiest 10% earn more than $122,000 per year, the bottom 10% earn less than $31,000.
It is important to know, however, that these salaries vary depending on your place of work and the type of firm.
Normally, the majority of advertising degree graduates work in technology and professional firms.
Though the salaries are not based on either a bachelor's degree, an associate's Degree,
a master's Degree, or a doctorate degree, they're based on your experience level.
| | | |
| --- | --- | --- |
| Entry Level | $37,800 | $18.17 |
| Mid Level | $65,800 | $31.64 |
| Senior Level | $172,000 | $82.72 |
This is the experience level derived from Zippia career Experts
How Do I Get An Advertising Degree?
A bachelor's in advertising degree program typically takes four years to complete. Accelerated programs, on the other hand, are also available.
Students with a bachelor's degree can also pursue a master's degree in advertising, which is a strong suggestion for senior roles in the field.
Where can I get an Advertising Degree?
Because advertising combines creativity and commerce, a double degree in commerce and media or English is excellent preparation for a job in advertising.
Sociology, journalism, cinematography, and graphics are among other majors that may also be useful in pursuing a career in advertising.
Here are some of the best schools to attend if you wish to pursue an advertising degree:
Conclusion
An advertising degree can provide you with lasting and steady employment opportunities. It is a fulfilling and satisfying career since it permits you to have an influence on society and transform things.
So, if you're wondering what you can accomplish with a degree in advertising, here's a list of probable occupations for advertising graduates.
Expert Suggestion